Summer Graduation 2019: Kelly's story
By: Daniel Pilkington
Last updated: Thursday, 4 July 2019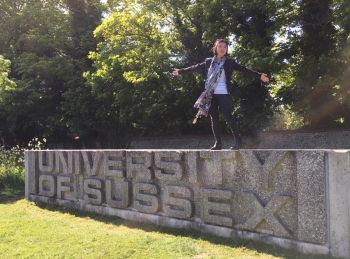 Kelly Chan, English and Media Studies
Studying at the University of Sussex has been life changing. I think I can honestly say I have not only grown intellectually, but spiritually too. Sussex has helped me think more critically but more importantly, the School of English has taught me to be original and creative in my ideas and my work.
University has taught me that it's okay to make mistakes and in order to improve you have to learn to embrace the good and the bad criticism.
I am grateful to have met so many wonderful people at Sussex; both professors and peers. I have discovered my two life passions, promoting and teaching, and it's all thanks to being at Sussex. I have loved my time here and I think it has truly helped prepare me for my future to come.