Sussex rises again in ranking of world's greenest universities
Posted on behalf of: University of Sussex and SEF
Last updated: Friday, 20 December 2019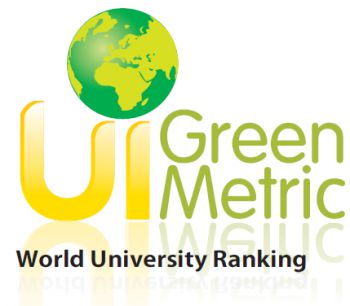 The University of Sussex has been ranked 13th in the world and 5th in the UK for its efforts towards campus sustainability and an environmentally friendly infrastructure.
The GreenMetric Ranking of World Universities for 2019 places Sussex 13th overall in the world out of 780 participating universities from 85 countries.
This is a rise of six places since last year's table, which in turn showed an improvement of one place over the 2017 ranking.
In June 2017 the University began an ambitious journey to become one of the greenest universities in the UK and is working towards cutting its carbon emissions by 45 percent by 2025.
A multi-million pound Go Greener programme has seen investment in the largest solar project in the UK higher education sector (with the installation of more than 3,100 photovoltaics on 29 campus buildings), as well as improved heating and cooling systems in key areas, and the installation of smart metering across the campus.
More recently, key improvements include an increase in the amount of electricity that is generated by the Combined Heat and Power (CHP) unit, which produces power and heating for the campus.
Energy efficiencies mean that energy consumption on campus has not increased at the same rate as the growth in student numbers.
These improvements are reflected in the GreenMetric table, which considers six criteria including setting and infrastructure as well as energy and climate change.
Another area where the University has done well is transportation, with a reduction in the number of cars and motorbikes coming on to campus, as well as an increase in the use of electric zero-emissions vehicles by staff and students.
The other three indicators are waste management; water usage; and education and research.
In August 2019 the University of Sussex joined organisations around the world in declaring a climate emergency, with Vice-Chancellor Adam Tickell stating: "Unless the higher education sector works together to address the problem at every possible juncture, we will be failing the young people who turn to us – and who need us to protect their futures.
"We know that, in declaring a climate emergency, our students and supporters will hold us to account for our own actions. We welcome that scrutiny and will continue to take steps wherever we can to stand by our words."
Matthew Arnold, Energy and Environmental Manager for Sussex Estates and Facilities (SEF), said: "This improved result is a really good achievement, as the number of participating universities has grown.
"It reflects the ongoing steps we are taking to reduce energy usage and to increase energy and environmental awareness across the campus.
"This is a campus-wide, team effort. Driving environmental improvements and resource efficiencies across campus is a challenge that requires all of us to join in."
The UI GreenMetric World University Ranking, launched in 2010, is an initiative of Universitas Indonesia.