Updating students about face coverings on campus
Posted on behalf of: University of Sussex
Last updated: Wednesday, 2 September 2020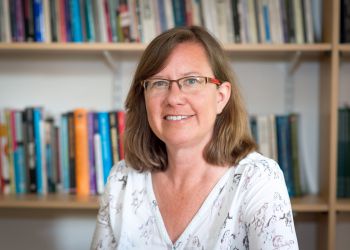 Today (2 September), Pro Vice-Chancellor for Education and Students, Kelly Coate, sent her regular weekly email to all Undergraduate and Postgraduate Taught students. You can read the full email here:
Dear students

We will soon be starting the Autumn term – one of the most exciting times of the year, as it marks a new beginning full of opportunity.

This autumn there are some changes in place that we are now all very familiar with as a result of Covid-19, including the use of face coverings.

All of the new measures we are introducing take into account advice from our Health and Safety specialists and University staff who continue to work on campus to make sure your return and time at Sussex is a safe and good one. More information about these preparations is available on the Autumn 2020 pages on the Student Hub.

Due to the legal requirement to wear face coverings, we are all aware of the need to wear them in certain situations such as inside shops, banks (including those at Sussex) and on public transport. In addition, we will also require all students, staff and visitors on campus to wear a face covering in the following places and situations:
Communal indoor spaces at Sussex where two-metre social distancing cannot be achieved (such as in our teaching and other resource spaces like computer rooms)
In the campus cafes when you are buying food or drink to take away
Common areas: foyers, corridors, toilets, lifts and the Library – we'll make sure these areas are clearly sign-posted so you know to wear a face covering in these places.
There are all sorts of face coverings you can use, such as masks, scarves, bandanas, and other cloth coverings or religious garments – the critical thing is that it must cover both your nose and mouth.

When I've been out and about on campus and in Brighton, I've seen some wonderful designs on face coverings, so you can be as creative as you like. Here's some guidance on face-coverings and details about how to make your own.

Some people are exempt from wearing face coverings for medical or other reasons. Please see the government guidance on who this applies to and when you do not need to wear a face covering.

Something you may enjoy in your day-to-day lives is being able to order the food you like, when you want it – and we are used to the convenience of getting and enjoying our food and drinks quickly and easily.

So I'm really pleased to let you know that the University caterers have developed a new food service that will make it really easy to get the food you want in all sorts of ways – in-person, via an app, click and collect, on-campus deliveries and street food vans. You will also notice flavourful new menus and more variety. These new on-campus services start in September, and we will share more details with you soon.

With best wishes

Kelly

Kelly Coate
Pro Vice-Chancellor for Education and Students