Beware of phone scams targeting Chinese students
Posted on behalf of: University of Sussex
Last updated: Friday, 4 December 2020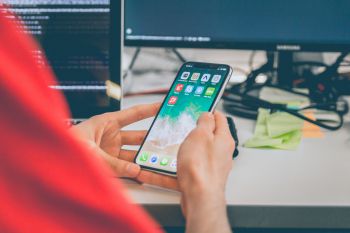 Fraudsters are targeting Chinese students while pretending to be from the Chinese Embassy.
The caller will tell you that you have been involved in a money laundering case and that you will need to be forcibly repatriated for investigation, or similar. They then claim that you need to pay a large sum of money (up to 400,000 Yuan) as a deposit in order to stop this repatriation.
If you receive such a call requesting personal information or bank account details you should end the call immediately, do not return it using redial and never transfer money by any method even if requested to do so.
Here is some further advice regarding the common features of fraudulent calls and what you should do if you receive one:
The caller may appear to be genuine and convincing, because they have some limited information about you (for example, your passport number, as well as your telephone number and name)

The caller may give you their name and telephone number, to try to convince you they are genuine. The number may even appear on your phone as coming from a genuine source, such as a government department like the Home Office or the Chinese Embassy

They may advise you not to tell anyone about the call as it would be a security breach.
If you receive such a call (or similar contact by other means, such as email or text):
Do not give the caller/sender any personal information, and do not confirm that any information they have is correct

You may wish to tell the caller/sender that you know about the fraudulent contact they are making, and that you will be reporting it to the police and the government. Or you may simply wish to hang up

Report the incident to Sussex Police

Report the incident to the Student Life Centre. They can report the fraud to the authorities if you wish, and warn other students through our communications

You can choose to report the matter to Action Fraud

You can also help other potential fraud victims by adding details of your experience to a discussion on the Who Calls Me website.