Repeat Covid-19 tests now available on campus
Posted on behalf of: University of Sussex
Last updated: Friday, 22 January 2021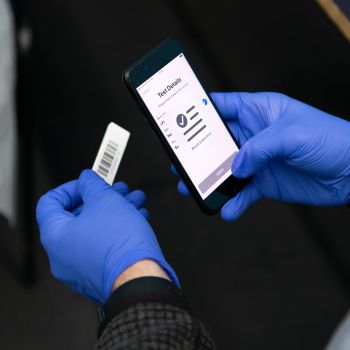 The University of Sussex is now able to offer repeat Covid-19 testing to students and essential staff who need to be on campus.
During January, the focus until now has been on testing the limited number of students who have returned to campus for face-to-face classes in specific practical subjects, as well as students living in campus accommodation.
Tests have also been offered to staff who deliver this in-person teaching and other staff who provide essential campus services.
From Monday (25 January), students and essential staff can be tested up to twice a week until at least the middle of February.
The government say: "Twice-weekly testing will help to break chains of transmission, identify asymptomatic infections and help further ensure safety on campus."
Regular testing should be carried out every 3-5 days and the highest recommended frequency is one test every three days.
Students and staff are not recommended to travel to the test centre specifically for a test, but to make a booking for a day when they will be on campus.
The test centre in the Sport Centre is currently open every Monday, Tuesday, Thursday and Friday, from 10am-2pm.
This test centre is for those without symptoms; anyone with a new cough, a high temperature or changes in their sense of smell or taste will be refused entry. If you are symptomatic, you should self-isolate and arrange for a home test kit to be delivered.
These repeat tests are available only to members of the University and associated organisations (such as SEF & Chartwells staff). Family, friends and members of the general public are not eligible.