Student Communications update message
By: Harvey Atkinson
Last updated: Friday, 12 February 2021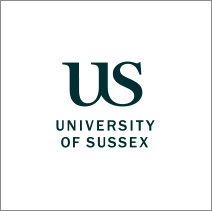 Dear all students,

In this week's update you can find out about:
Reminder of how to access information and support
No Detriment Policy – what this means
Santander Universities Black Inclusion Programme
What you must do if you test positive for Covid-19
Covid testing update for students studying or living on campus
Immigration talks for EU students and Student visa holders
University accommodation fee waiver information
Meet the connectors and get hired!
Reminder of how to access information and support

These weekly updates are designed to provide you with the latest advice, information and guidance on matters that affect students. In them we include direct links to more information, or email addresses to contact if you have any queries or need direct support.

In addition to these weekly messages, all students can find extensive information on student issues and matters, and key contacts including all of our student support services, Covid-19 information, news, Things to do and much more on the regularly updated Student Hub. For any matters about your course and studies your School office can provide advice and support.

No detriment policy – what this means

Over the last few weeks we have been updating you on what no detriment means this year. We have had feedback that you would like to know more about how decisions are made on this and by whom, and we have had some questions asking for specific details and reassurance, and we'll answer these here:
The no detriment policy contains a range of possible measures that can be taken to ensure that, due to the pandemic, your grades will be protected. These measures are part of an ongoing process of supporting your education, involving extensive consultation with students and staff.

Our no detriment policy won't be used to reduce grades, only to protect or uplift them as appropriate.

One key measure within the policy is that previous averages from the module can be used to identify whether grades are unusually low this year, and if this is the case the policy can be used to uplift module results to address this.
Decisions about this policy are made through the University Education Committee (UEC), and the University Executive Group (UEG), led by the Vice-Chancellor. However, the day to day discussions and planning happen in the Education Continuity and Students Group (ECSG), which is currently chaired by Kate O'Riordan (University Executive Lead for Education Matters).

This group has staff representation from University schools and divisions, and from the Students' Union. The group provides an important space for consultation about decisions that may need to be made. Students' Union officers also meet weekly with Graeme Pedlingham (Deputy Pro Vice-Chancellor for the Student Experience), and Jayne Aldridge (Director for the Student Experience) where they raise issues on behalf of the student community, and report back to students from this meeting.

If you have any questions about this, or any matter to do with your education please contact your School Office.

Santander Universities Black Inclusion Programme

Santander is offering 3,000 Black or Black Mixed undergraduate students and 2019/20 graduates from across UK universities the chance to take part in an eight-hour online learning programme in partnership with Finance Unlocked. 30 participating students will also have the opportunity to win a £1,500 scholarship. Find more information on the Student Hub and apply online before 5 March.

Covid testing update for students studying or living on campus

If you're currently living in campus accommodation please make sure you regularly have two tests (three to five days apart). Lateral flow tests can miss positive results when someone is in the early stages of an infection, so taking two tests increases the effectiveness of the tests.

This will help us maintain the safety of campus and our community. The weekly tests will be available until at least the end of March.

Testing takes place in the Sport Centre on campus near Falmer House. You can make a booking for a free test on Mondays, Tuesdays, Thursdays and Fridays, at any time from 10am-2pm.

Everyone who books and has a test will be entered into a weekly prize draw to win £25 of vouchers. More information about Covid-19 testing on campus can be found here.

Please note: if you have Covid-19 symptoms you must self-isolate, follow the advice on the Student Hub, and complete the Covid-19 symptoms form. If you are a student on campus or living in the Brighton & Hove area and you complete the Covid-19 symptoms form, the University will then send you a Covid home testing kit, and we'll be able to contact you to ensure you are receiving the help and practical support you may need.

Rent waivers for students with University accommodation

On Tuesday 9 February, we emailed all students with University accommodation with information about how to apply for a rent reduction for the period of the national lockdown. If you think you qualify for the rent reduction please take the action directed in the email by Friday 19 February. For more information please see the Rent Reductions section in the Living on or off campus Student Hub page.

Immigration talks for EU students and Student visa holders

If you have a Student visa and started your studies in January 2021 or if you want to have the latest information for your Student visa or how Brexit has impacted your immigration status, the Immigration team are hosting a number of talks next week. These sessions will include opportunities to ask the team any student immigration related questions. For more information and details on how to book see the Events page.

Meet the connectors and get hired!

In this article you can hear from Maddie and Abby, two Student Connectors who talk about the work they do to inspire and make changes at the University for the benefit of all students. As well as making a positive difference for students at Sussex, being a Connector offers valuable leadership, teamwork and communication skills which enhance future employability prospects.

The Connector Programme has an exciting, paid opportunity for students to contribute to the new Student Centre, which will open in the academic year 2021–22. Service Delivery Connectors will work in partnership with staff to co-develop the services and facilities which the new Student Centre will provide on campus. You can find full details about the role on CareerHub here – applications are open until February 28.

If you'd like to know more about the Connector Programme you can visit the Student Hub, or on check out Instagram @studentconnectors. You can also email the team at studentconnectors@sussex.ac.uk.

With best wishes

Student Communications