Your student update: Marking information. Preparing for the new year. Will you win £500?
Posted on behalf of: Student Communications
Last updated: Friday, 15 September 2023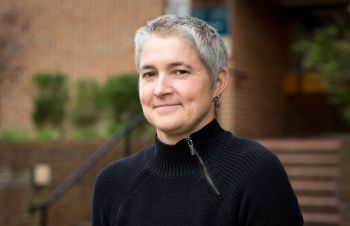 Pro-Vice-Chancellor (Education and Students), Professor Kate O'Riordan, wrote to all taught students yesterday. You can read the full message below:
Hello
I hope you have had a good summer. I know many of you will have been working, caring and continuing to study over the summer, and I hope you have had some time to relax before the new academic year too.
You might have heard that last week (6 September), the University and College Union (UCU) ended the national marking and assessment boycott. I appreciate this has been a very challenging time for those of you affected and I'm pleased that this action has finished.
The end of the boycott means that assessments that were not marked during the boycott, including those in the recent resit period, will now be marked. Detailed planning is underway and arrangements are being made to ensure outstanding assessments can be marked and taken through the normal quality assurance processes. We will aim to do this as quickly as possible.
For many of you, this won't have had an impact, but if there was a question about progression because of missing marks, we will look at this as a priority. We hope to be able to release marks in mid-October for all undergraduates, however planning is ongoing and we will share more information via next week's update email and the Industrial action page on the Student Hub. If your assessments have been affected by the boycott, you do not need to take any action.
You may have seen that UCU announced further national industrial action from 25-29 September, which is during our Welcome Week. The new UCU action won't affect teaching, which begins on Monday 2 October. We will do all we can to minimise disruption for all our students, including around Welcome Week activities. We are regularly updating the Industrial action page on the Student Hub, so please check there for more details soon.
All returning students, as well as new students, are invited to Welcome activities, so please look at these too. For example, the Silent Disco Beach Clean where you can meet other University of Sussex students, and myself and other staff on the beach, while helping to protect Brighton's marine wildlife.
If you need to get in touch with your School office in relation to your studies, you can find contact details on the Student Hub.
If you need other support, the Student Centre provides a wide range of support services. You can contact our friendly Welcome team to arrange a confidential appointment with one of our advisors on any matter that may be affecting you. You can also use our new online portal, My Sussex, to help you find advice or support services, and to manage appointments.
I also want to reiterate the University's support, and my own, for students and staff impacted by the earthquake in Morocco and flooding in Libya. Please do reach out to the Student Centre if you are affected and would like to speak to an advisor.
Please read on for your regular update, including:
Preparing for the new academic year
Student Rep elections – nominations open until 9 October
Make sure your vaccinations are up to date
Take control of your finances with BlackBullion
Protect yourself against scams
Apply for University-managed accommodation
You could win £500 with Santander Universities
Sussex snapshot.
Preparing for the new academic year
If you are a new student, check the emails you have received from the University for key information and things to do before Welcome Week. You can find lots of useful information in the New students section of the Student Hub as well.
If you are a returning student, you will have received an email on Tuesday 12 September including information about re-registering with the University before the start of term. You can view this message in full on the Student Hub. You are also invited to meet new students and refresh your knowledge of Sussex or meet other students through participation in Welcome activities as appropriate.
Looking ahead, I'll continue to update you through these weekly emails, which thousands of you read each week! Plus, there are other ways we'll be in touch to help you get the most out of your experience at Sussex – whether you're joining us for the first time or your final year.
Check out how we'll communicate with you on this Student Hub page, which features a video from Ping, one of our brilliant students and Digital Media Creators.
Student Rep elections – nominations open until 9 October
Each academic year, Student Reps are elected to represent their peers. They attend school committees and events, and work with other representatives to gather feedback, build community and make change at a school level. As a student rep you also get access to a year-long training and support programme, socials, coffee mornings and more!
Nominate yourself to become a Rep before 9am on Monday 9 October. Voting will be open from 12 noon on 10 October until 12 noon on 12 October. Find more information on the Students' Union website.
Make sure your vaccinations are up to date
We encourage students to get vaccinated against mumps, measles and rubella (MMR), Meningitis ACWY, and HPV before the academic year starts. If you are a UK or overseas student under 25 years of age and you haven't been vaccinated yet, you can get them for free on the NHS. Find out more about vaccinations.
Take control of your finances with BlackBullion
Did you know that the University provides free access to the Blackbullion platform? Blackbullion is an easy-to-use online financial learning platform filled with short videos, articles and quizzes covering a range of financial subjects, from budget calculators to planning your long-term financial future.
Protect yourself against scams
Students might be the target of scammers, especially at this time of the year. Be careful not to disclose personal details and check before clicking on links in emails or text messages. Find more information on recent fraud attempts and how to protect yourself from online fraud on the Student Hub.
Apply for University-managed accommodation
The housing waiting list is now open to returning students and all full-time undergraduate and postgraduate students are welcome to apply. We have a limited number of rooms that we will allocate on a first come-first served basis. Find out more and apply.
You could win £500 with Santander Universities
Entries are open for the Santander Universities' summer prize draw! You could win one of 200 lots of £500. This is a national initiative open to all students in the UK and you don't need to bank with Santander. Enter by 31 October for your chance to win.
With best wishes,

Kate
Professor Kate O'Riordan, Pro-Vice-Chancellor (Education and Students)