Your wellbeing: join a virtual Tea and Talk session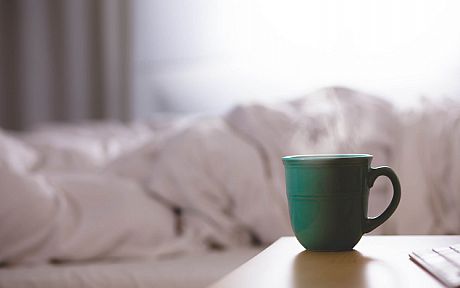 The Tea and Talk peer support network is running virtually at the moment with sessions happening on Mondays and Wednesdays via Zoom.
Tea and Talk is a work-free zone where you can chat informally with a trained student about how you're feeling or what's on your mind.
Upcoming sessions
Monday 1 June, 1pm to 2.30pm
Wednesday 3 June, 1pm to 2.30pm
Monday 8 June, 1pm to 2.30pm
Wednesday 10 June, 1pm to 2.30pm
Monday 15 June,

1pm to 2.30pm

Wednesday 17 June,

1pm to 2.30pm

Monday 22 June,

1pm to 2.30pm

Wednesday 24 June,

1pm to 2.30pm

Monday 29 June,

1pm to 2.30pm
Find out more and how to join on the Tea and Talk page.
More wellbeing updates
The Counselling Service is starting a new Low Mood Management group via Zoom. It will be a safe space for students experiencing low mood, depression or loss of motivation, routine or enjoyment to learn evidence-based Cognitive Behavioural Therapy (CBT) and Mindfulness strategies to help you get back on track.
Sessions will take place weekly starting on Wednesday 10 June, 2pm to 3.30pm, over 6 weeks. Numbers are limited so if you would like to book please contact counsellingreception@sussex.ac.uk. For further information visit the Counselling Service workshops page.
In case you missed it, you can view the previous edition of Flint for more wellbeing and mental health resources, advice and details of support services available to you.
If you're looking for a relaxing study break or a creative outlet, this Thursday lunchtime (4 June, 1pm to 1.45pm), University staff member Sara is running a drawing and watercolour workshop via Zoom. It's open to all students – no experience necessary! You can find details of how to join this session and more on the Things to do pages.
You might also like to read this new Sussexsport article by US Girls Can Leader and English student Freya about her experience of recovering from mental health difficulties and the enjoyment she's found in sport.